Welcome to the Track Selling Institute
Home of the highly acclaimed Track Selling System™,
the industry's premier sales training methodology
A message from CEO and Co-founder, Ron Holm   
"What Will It Do For You" (Or Your Company)?
10 Reasons to Train Salespeople
Sales training offers a multitude of benefits, not just for those in the sales profession, but also for a broader audience.
10 Reasons to Use Track Selling
Although everyone says they are unique, we truly are with a track record to prove it.
The Track Selling System™
Understand Buyer Psychology
Adopt a structured approach
Broad Reach and Experience
Increase revenue and commissions
Counter the Forgetting Curve
Enhance relationship building
Public or Private Training
Virtual, In-person or Online Training
Enhance internal communication
Based on Core Buyer Factors
A Legacy of Thought Leadership
Track Selling Momentum™ Lifecycle Sales Training
Your Sales Journey, Amplified: From Learning to Lifetime Mastery with Momentum
Track Selling Momentum is our holistic training approach designed to counter the Ebbinghaus Forgetting Curve*. Say goodbye to forgetfulness and hello to long-term sales success in a rapidly changing world.
Salespeople Learn Momentum when they understand the science and psychology of how and why people buy.
Salespeople Practice Momentum when they create custom selling approaches for each prospect using AI.
Salespeople Reinforce Momentum as they increase their revenue production by double digits. 
The sections below show our offerings for each of these steps.
Learn: Acquire core skills in 3 ways: in-person, virtual, online
Track Selling ClassicTrack™ Sales Training
Learn Track Selling core skills in-person from seasoned instructors 
---
As you start your learning journey, Track Selling ClassicTrack
 gives you a foundation for a successful sales career. (Three eight-hour days, 24 total hours of instruction)
Track Selling VirtualTrack™ Sales Training
Learn Track Selling core skills in a live virtual environment, facilitated by our professional instructors 
---
Track Selling VirtualTrack contains similar content as ClassicTrack, but does not require travel, hotel or time away from the office. (Three four-hour days, 12 total hours of instruction)
Online, on-demand, self-paced curriculum for learning Track Selling core skills.
---
 A flexible, nine-course e-learning courseware program in a highly interactive environment led by MAX, a futuristic avatar mentor. (6 hours)
Practice:  Build muscle memory through role-play sessions
Track Selling Workshop Role-play Sessions
In-person and virtual workshops reserve significant time to practice new sales skills with your peers 
---
Practice real-world scenarios in a low-risk environment, helping you refine your sales process and build confidence before interacting with actual clients.
Three two-hour, online, instructor-led skills review dedicated to practicing real-world scenarious
---
PracticeTrack is a live, instructor-led, virtual role-play program that allows you to practice and reinforce Track Selling System skills through live, simulated sales scenarios with peers.
Reinforce: Learn constantly using our extensive toolkits
Video micro-lessons that reinforce the philosophy, principles, and process of Track Selling
---
Update and expand your Track Selling skills leading to increased sales, higher commissions, and greater career satisfaction. Use our sales coaching guidebook to facilitate team learning.
Track Selling RoyTrack™ Sales Tools
World Class Selling, The Guaranteed Close podcast series, and key sales documents are ideal support tools
---
These classic tools provide in-depth knowledge, stories, and examples that offer real-world insights and humor from Roy Chitwood, our mentor, coach and friend.
Innovate: Discover new ways to compete
Track Selling DialogueTrack™ Sales Guide
A personalized step-by-step guide from initial contact to close created by combining the Track Selling System ™with Artificial Intelligence.
Today's intense market competition demands that companies integrate a proven sales methodology with artificial intelligence. AI innovation ensures sales teams remain agile and responsive to ever-changing customer needs. DialogueTrack delivers on those demands.
Testimonials: Hear what our graduates have to say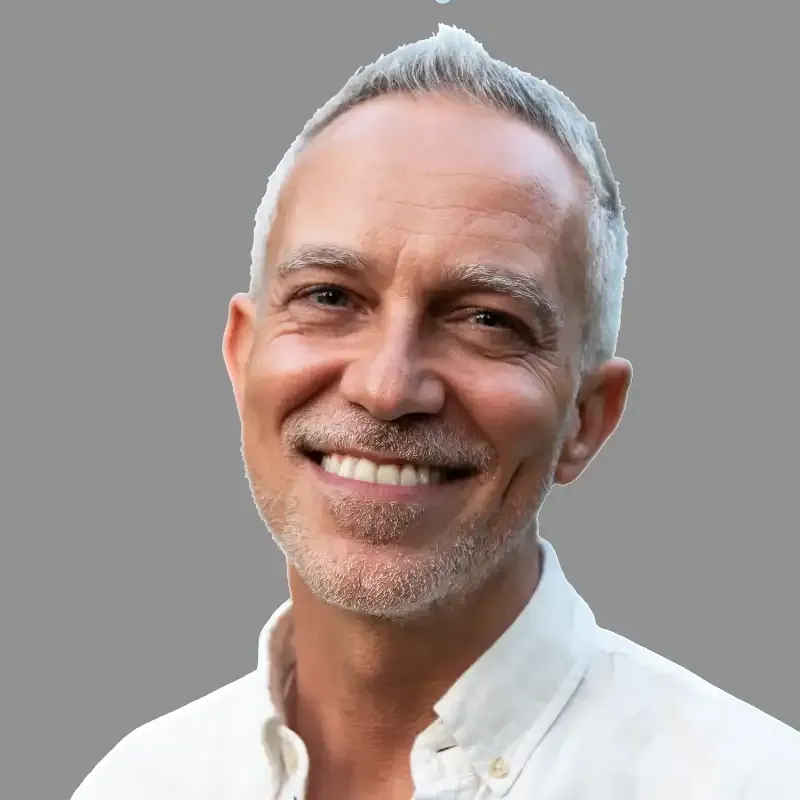 Learn-Practice-Reinforce. Now I understand. We've been missing Practice and Reinforce.
One-and-done does not change habits or culture.
By implementing Track Selling Momentum, we've changed our business.
-Carlos, Regional Sales Director
National Logistics Company
The Track Selling System™ is so effective because of the genius of the 5-6-7 sequence:
5 Buying Decisions, 6 Buying Motives, and 7 Steps to a Sale.
With a 65-year track record of success, we don't need to reinvent anything.
--Davhon, Sales Manager
Small Manufacturing Company
Track Selling Momentum™ is truly a revolution in sales training. The impact on my sales team has been game-changing, and we are knocking it out of the park against our quotas..
-Margot, Regional Sales Director
National Logistics Company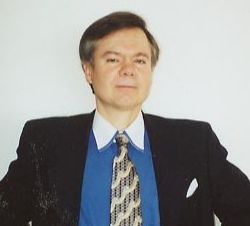 It gives me great pleasure to wholeheartedly endorse the Track Selling Institute. I have been studying and using Track Selling Institute's proven methodology for more than 20 years and it has made an immense positive difference in my life and sales.
If you are looking for a powerful, proven, scientifically validated selling system that now incorporates AI, you will find all of that and more with Track Selling Institute training.
-Dr. Donald Moine
Internationally Recognized Sales and Marketing Psychologist,
Author and Consultant
*Ebbinghaus Forgetting Curve: Why training can never stop
Ebbinghaus' Study on Memory
German psychologist Hermann Ebbinghaus published a study in 1885 highlighting how memory retention diminishes over time. This study, validated in 2015 by the University of Amsterdam, demonstrates the rapid decline in the amount of information retained without reinforcement.
Key Discoveries
Memories weaken as time passes.
Significant memory loss occurs shortly after initial learning.
Retention is better for meaningful information.
Presentation style can influence memory retention.
Emotional and physiological factors, like stress and sleep, impact memory.
Strategies to Combat Forgetting
Use "Spaced Learning" to review information at key moments.
Overlearn by putting in extra effort during the learning phase.
Present information in a clear, relevant, and purposeful manner, emphasizing its benefits.
Continuously challenge and test memory to strengthen recall.
Track Selling Institute's Take
We incorporate these findings into our Learn-Practice-Reinforce methodology, particularly emphasizing Spaced Learning.
Spaced Learning in Practice
We suggest a series of learning events, spread over time, to enhance memory retention of skills and knowledge from your initial workshop.
The Genius Behind Track Selling: Roy Chitwood
Roy E. Chitwood, CSE, CSP
Developer of the Track Selling System™
---
Roy Chitwood was a powerful force in the sales training industry. He was a mentor, coach and friend to hundreds, if not thousands, of sales professionals including the current owners of the Track Selling Institute. Here is a brief summary of his professional life.
Insurance to Sales Training Leader: Roy began his career in insurance, excelling in roles like Branch Manager, District Manager, and Regional Manager. He built his region and turned it into the top-producing territory in the company.
Hands-on Experience: Throughout his career, Roy consistently made in-person sales calls, emphasizing the importance of firsthand experience in field sales.
Training Focus: Early on, Roy identified the significance of proper training, dedicating two years to creating a sales training program. This effort laid the foundation for many techniques now integral to the Track Selling System™.
MSI & Track Selling System™: In 1976, Roy acquired Max Sacks International, the predecessor to the Track Selling Institute. He further refined their sales training program, resulting in "The Track Selling System™: A Scientific Selling Procedure." He believes salespeople should engage deeply with clients, acting as consultants and partners.
Professional Affiliations: Roy is past president and chairman of Sales and Marketing Executives International (SMEI) and Sales and Marketing Executives Association of Los Angeles. He was also awarded a lifetime achievement award by the SMEI. He was a Certified Sales Executive (CSE) and was a member and Certified Speaking Professional (CSP) of the National Speakers Association. He was dedicated to empowering sales professionals to prosper and enjoy their work.
Roy passed away in July, 2015. We miss him very much.
Tip of the Week Newsletter: Sign up now!
Track Selling Tip of the Week™ Newsletter
Sign up now to receive weekly sales tips based on the Track Selling System™, the home of the science and psychology of how and why people buy. You will receive useful advice and insights to boost your sales and learn about the latest training opportunities.
Sign up for
our weekly newsletter now!
You'll get great tips, sales insights and useful ideas every Monday morning. It's a great way to start your week